Here is what our students are saying about us. 
We would love to hear your feedback.
Click here to let us know what you like best about Yogita Yoga!
Yoga Student Testimonials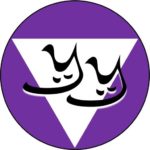 At Yogita Yoga I've found what I was looking for: individualized attention, a caring atmosphere, and expertise and clarity in teaching. Maggie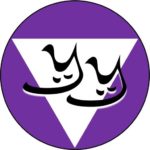 No matter how big the class is Evelyn will interact with her students assisting and refining techniques.  Her attitude to yoga reflects on her students, creating a wonderful energy and vibe in each class.  Malinda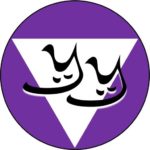 Learning yoga at Yogita is an amazing and enjoyable experience. Alyson
Malas & Jewellery Testimonials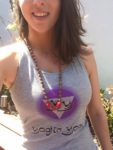 As well as being a beautiful necklace, the mala that was custom-made for me by Evelyn helps to deepen meditation practices, whether just beginning or already practiced. The description was thoughtful and incredibly accurate and it is a beautiful feeling to know that this mala was made just for me to suit and improve my […]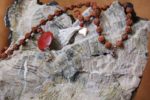 Received my mala and the accompanying insightful words from Evelyn and immediately felt very connected to what I had initially purchased as something to perhaps help my mediation practice but if truth be told also as a stylish fashion accessory! As I placed it around my neck morning after morning I began to find myself […]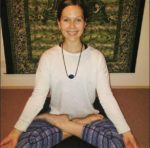 My Mala that is so carefully hand-crafted by Evelyn has been a wonderful addition to my life. Upon purchasing my Mala, there was something about its meaning that resonated with me, telling me that this was the perfect Mala for me. This is the unique quality of Yogita Malas; each one is personal, making them […]
Yogita Chai Testimonials
It seems we can't find what you're looking for. Perhaps searching can help.